IT'S THAT SEASON!!!!!
I know you've probably seen all this hype about Vision Boards. If you haven't and you're wondering what the heck I'm talking about, let me explain. Typically between December - January most people are setting new goals, resolutions, and getting all excited for the New Year. I love it. I have been creating Vision Boards since 2016, so almost 5 years now! Yasss (mini praise break) because I didn't realize it's been THAT long.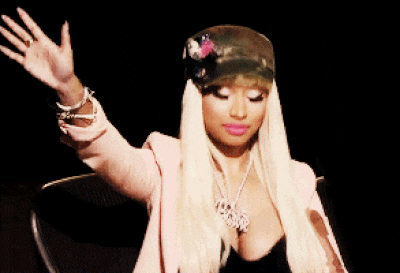 What is a vision board?
Essentially a Vision Board is a poster/board with images that represent the things you want in your life. Before you get started. PAUSE, you have to have a strategy. Here's an outline that will guide you during the process of creating your vision board. Take time to think and fill out the
outline.
How can I make my Vision Board come true?
There are three simple ways but most importantly you have to be willing to do the werk; With an E! I like to create Vision Boards for the year to hold myself accountable also it challenges me to accomplish all of the things on my board. Every year you should have new things on your board. Vision boards forces you to level up each year. Are you up for the challenge?
So I made this post for my Instagram page and I'm not sure if my followers really understood
how deep this content was!!! Do you ever have that moment where you catch yourself daydreaming about your future or maybe you see your dream car and imagine yourself driving it. Wheww having a positive mindset is so powerful. If you're NOT thinking about your future than what are you doing?
Shout to all the ladies who wear glasses, I don't care what the ophthalmologists says - this year we are claiming 2020 VISION! Having 2020 Vision means everything you can imagine is yours and whatever you want you can have it. You must set clear and concise goals.
1st is First, be intentional about what you're cutting out before you paste images on your board. What images will you use to display your 2020? After you complete your outline you should spend time solely going through magazines. This isn't a quick project so dedicate about 2 hours to making your vision board. Have a girls night, book IamThatLady or whatever works best for you. Make it fun! Talking about your goals and should be fun. Remember be intentional. If you want to attend college find images of the college you want to attend, be so specific that you find something in relations to your major & career. Once you have cut out all of the items then you will glue them on.
2. Make your board as full as you would like using personal pictures, stickers, and positive words and affirmations. Think of a theme for your board. At the beginning of each year I always decide on my "word for the year", its the word I will believe and stand on for that year. 2020 I have decided that this will be my year of GROWTH in ever aspect of my life.
3. Have your ever had some shoes that you forgot you had because they were in the back of your closet? Imagine putting all of your time and effort into creating a Vision Board and once you finish you never look at it again! No!! It doesn't work like that. You have to post your board on the wall, hang it in the bathroom, or somewhere you can see it EVERYDAY. If not it will be like those real cute shoes you forgot you had that goes perfect with the look you just put together. Making your Vision Board accessible is what will help you to visualize yourself on the journey to getting closer to your vision. The daily reminder of your why is what will motivate you to manifest everything on your Vision Board.
How do I know if my vision board is working?
Once the images you put on your board begin to align with your life then you know your vision board is working.
I'm going to let you in on the secret sauce to making your vision board work. BE REAL WITH YOURSELF! Yes I said. It's simple.Be transparent and realistic!
My 2019 Vision Board was created at the top of the year in 2019. This was one of my boards, it was simple, specific, and straight to the point! Not to brag but everything on my vision board came true. New house, natural delivery, new baby, I had a contract with a team up program and made an impact, good energy; honestly it took for me to become with child to truly understand the power of protecting my energy. On top of all that I saved money and shined.
For questions or just to chit chat send me an email or don't be afraid to send me a DM for more info?
xoxo, Chaunterria J.